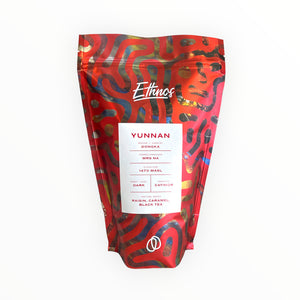 Cup Profile




This unique coffee has flavorful raisin, caramel, and black tea notes with a body that reminds us of rich caramel.
Region
Menglian
Producer
Donka Washing Station
Variety
Catimor
Altitude
1470 meters
Processing
Washed

About This Coffee

Washing Station: Dongka
Coffees:

 

Dongka
Farmer:

 

Mrs Na

Region: 

Menglian, Yunnan

Variety: 

Catimor

Nursery: 

Not in operation

Processing: 

Washed

Drying: 

Patio

MASL: 

1470

Harvest Period: 

Nov - Feb

Annual Yield: 

400 tons

Dongka produces some of the most consistent specialty-grade washed coffees in the Menglian region.

In 2019, we helped Mrs Na to make modifications to the washing station with the aim of ensuring consistent quality even at larger volumes.

PROCESSING INFORMATION

Washed coffees are first pulped and then fermented for 12-18 hours. Cherries are then run through density channels before being spread out on concrete drying patios for approximately 10 days.