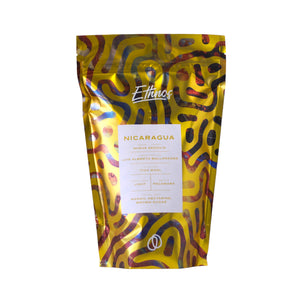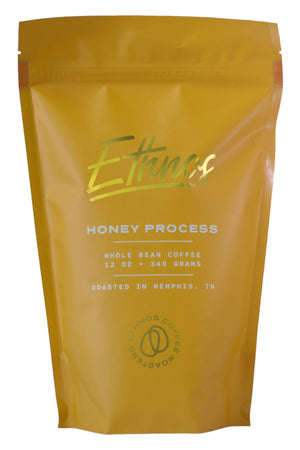 Cup Profile
This light roast has 

a light body, bright fruitiness and a bright finish. More specifically, we taste notes of Mango, Brown Sugar, and Nectarine.

Region
Nueva Segovia

Producer
Finca Un Regalo de Dios- Luis Alberto Balladares
Variety
Pacamara

Altitude
1700 MASL
Processing
Honey

About This Coffee

Finca Un Regalo de Dios (literally "A Gift from God") is located in the Mozonte Municipality of Nueva Segovia, on the northern border of Nicaragua. In this region, some of the finest coffees are produced, such as those coming from Beneficio Las Segovias or this Finca. Out of curiosity, both are run by Luis Alberto Balladarez Moncada, a real inspirer and pursuer of specialty coffee. 

Balladarez Family is keeper of coffee knowledge for three generations. Un Regalo de Dios  is a farm from the Balledarez family behind Las Segovias Mill. This Finca sits at an altitude of 1350 – 1700 meters above sea level. Luis Alberto together with his family and his son manages the farm.

In total, the farm is 72 hectares, of which around 52ha are planted in coffee where Luis grows the following varieties: Red & Yellow Catuai, Pacamara, Maracaturra, Java, Bourbon, Catimore, and some Hybrids. The clouded forest around creates a micro-climate with temperatures ranging from 10 to 16 degrees Celsius.