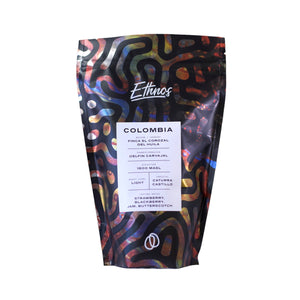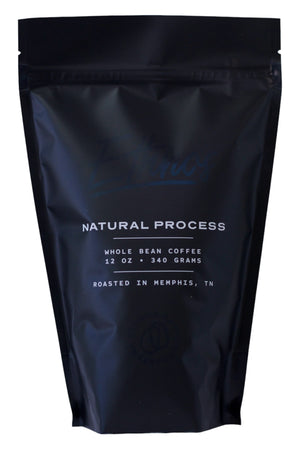 Cup Profile
This light roast is perfect for fans of an incredible pour over! This coffee tastes like strawberry shortcake! With notes of strawberry, blackberry jam, and butterscotch, this is quickly one of the favorites at our coffee bar. 
Region
Finca El Corozal del Huila

Producer
Delfin Carvajal

Variety
Caturra | Castillo
Altitude
1800 MASL
Processing
Natural

About This Coffee

Named after a palm tree found in Colombia, Finca El Corozal is located in Garzón, Huila, Colombia, owned by 7 brothers and has Delfin Carvajal as the leader and face of the family. His brother Euclides lives at the farm and is responsible for the great natural they started producing last year. You can describe this farm as an all-hands-on-deck family-run operation and each member of the family oversees a different aspect of the business (much like a company is run!). Sitting at an elevation of 1,500 – 1,650 masl, they grow Colombia, Caturra, and Castillo varieties and their micro-climate really benefits their Natural Process lots.

They start by handpicking each cherry, floating them, and removing any underripe or overripe cherries. Cherries are then left in open tanks overnight, dried for several days in a greenhouse and then finished in a mechanical drier.

Coffee Production is not new for this family. Delfin and his family are 4th generation producers, really focused on generational hand-off and the ever-improvement of inside processes. The farm is Rainforest Certified since 2018 but has been implementing for the past 10 years environmentally friendly practices, highlighting El Corozal's conviction for the environment and the families who contribute to the farm's production. 

But Delfín did not stop there, and as a curious person, he decided to start experimenting with Natural processed coffee as a way of elevating their farm and their craft. Nowadays they have mastered the art of Naturals, and even placed in the Top 5 of Huila Mágico 2023 with a young Pink Bourbon's first harvest!

Since we pay for quality, consistency, and sustainability, El Corozal hit all fronts and we are thrilled to develop this relationship. They also process washed coffee, but they are still improving it to be on par with their Natural.