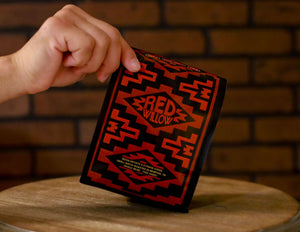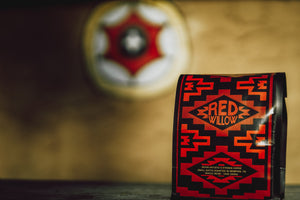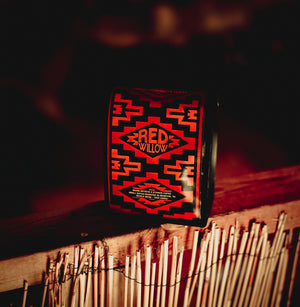 Mike Luna, the founder of Moon Artists, pays tribute to his native people from Taos, NM. People of the Red Willows, Tuah Tah.
As a sovereign nation within the United States, Taos Pueblo admitted to the world heritage society in 1992 as one of the most significant cultural landmarks.
This collaboration between Ethnos Coffee X Moon Artists will benefit the Chi-Nations Youth Council with donations from proceeds of each bag purchased!
Chi-Nations Youth Council was created in 2012 and is comprised of a diverse group of youth and adults, with a mission to create a supportive open environment for Native Youth, to raise awareness of cultural identity, and promote healthy lifestyle through arts, activism, and education.
The coffee is a natural process Guatemalan from a farm committed to the empowerment of women. They are committed to just payment of the producers, educational empowerment through accessibility of information, and practical empowerment through supporting community development from portions of profits.
You can purchase the Red Willow Coffee Collab from www.ethnos.coffee
You can learn more about Moon Artists and Mike Luna at www.moonartists.com
You can learn more about the Chi-Nations Youth Council at www.chinationsyouth.weebly.com